How To Attract the Right Buyers For Your Land
Published on: 2019-07-15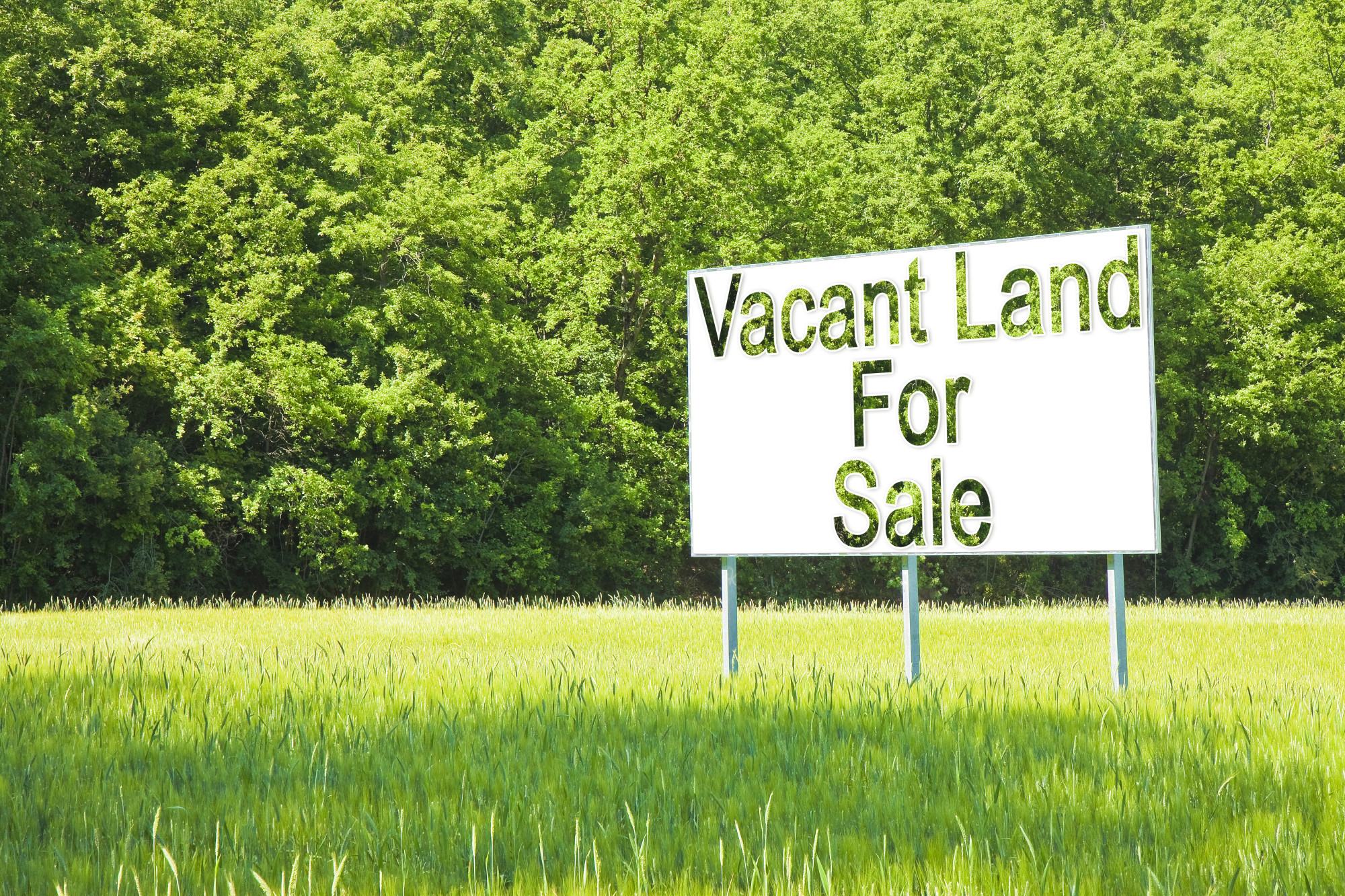 When it comes to prime real estate, an empty lot is what many buyers dream of.
Whether they want to build an estate on the grounds, construct a shopping center or turn it into a grandiose garden plot, they know the potential is there.
The only problem? They're looking all over the place for land, but it appears there's none to be found.
Then, there's you. You inherited a few acres that you don't intend to use. Or, you purchased a lot years ago with big plans that fell through.
Either way, you'd love to sell your land, but you can't find any interested buyers!
It's time to redirect your efforts to find the audience you're searching for. Today, we're sharing a few of our to ways to attract the right buyers for your land.
Ready to learn more? Let's go!
Know Where to List
When you're ready to list your land, it's wise to strategize your efforts. Your top three options include:
Land dealers
Online property portals
Local classified advertisements
Let's take a quick look at the details of each.
Land Dealers
These are professionals who specialize in selling land. As such, they have a narrower, more targeted audience.
The main caveat with going this route? You'll need to make sure to vet your dealer to make sure he has the credentials, experience, and certification to take control of your property transaction.
Irreputable players in this space could try to use your land to swindle would-be buyers, marking it up to more than 50 times its value. While there are plenty of solid dealers available, make sure to conduct an interview with each one before signing on any dotted line.
Looking to complete your transaction in a quick and fair way? Partner online with a wholesale land buyer. Teams like ours pay a fair price for the value of your land so you never have to wonder if you're getting a great deal.
Online Property Portals
When someone goes online to hunt for a property, they're not only looking for their next mini-mansion. Some are on the hunt for a great piece of land to call their own.
Listing your lot through a virtual property portal can work, though the time and effort required to take photographs of your land, appraise it, describe it and monitor the listing can be substantial. This is when it pays to let an online land dealer take care of the grunt work for you!
Local Classified Advertisements
As their name suggests, these are advertisements for your land that you'll place in your local newspaper.
The advantage of this route is that you'll attract serious buyers. The downside? Though giants like the New York Times still dominate, the newspaper industry as a whole is experiencing a period of steep decline.
If you want to attract a large viewership and get your listing in front of as many eyes as possible, tiny print on the back page of your paper may not yield the results you're expecting.
In a perfect world, you'd cross-post your land on multiple platforms to boost your visibility. Consider which avenues would work best for your situation and where you're likely to catch the eye of your target buyers.
Create a Buyer Persona
Close your eyes and visualize your land being used to its full potential. What do you see?
You may see a farmer taking advantage of the nearby creek and planting rows of crops on the flat and even ground. Or, you see a 10-story apartment building rising from the dusty and rocky plain. You may even see a playground, park or another outdoor venue.
To help narrow your focus, try to look at your land from the perspective of your dream buyer. Is this person buying it to build a home, jumpstart a big development project or create rental properties?
In the marketing sphere, experts refer to this process as creating a buyer persona. Be as specific as you can with your details to help you with the visualization component. Think about the ideal age of your buyer, along with other important features such as career, education level, family size and more.
What does your buyer prefer and what is his biggest pain point? Which aspects of your land will he be most interested to learn more about?
Marketing to Your Target Buyer
Once you have a good idea of what your target audience looks, sounds and acts like, it's time to start catering your listing to those insights.
Take single-families who are looking to build their dream home, for instance. If these are the ideal buyers for your land, you'll need to include certain details that appeal to them.
These may include:
Local schools
Local daycares, preschools, and Mommy-and-Me playdates
The proximity of nearby shops and restaurants
Local parks, playgrounds and children's museums
Then, list any special aspects of the land that will appeal to a family ready to build their forever home.
Is there a bubbling creek by the property? What about a lake for fishing or mature blueberry bushes for picking? Did the school system recently win an award for being the best in its district?
Make sure to include these kinds of talking points on your listing!
If your ideal buyer is a developer, get all the data you can on the property's zoning requirements, as well as its ability to include water and sewage installations. Other important information includes the boundaries of your property. Hire a surveyor to mark these for you and to answer any questions on how far the lines of ownership extend.
Stage Your Land
You've heard of staging a house to make it as attractive as possible to future buyers, but did you know you could stage land in much the same way?
It's a real step, and it could make a world of difference in your ability to find and attract the right audience.
Think about the initial impression that your land makes at the moment. If someone pulled over to take a look at it, would they be impressed or turned off?
The main consideration to keep in mind at this juncture is the cleanliness of your property. If there is trash and debris all over the place, you'll have a hard time selling it no matter how great of a lot it is.
The same goes for weeds and overgrown grasses. Especially if you're staging your home as a future estate site, mow the lawns or bush hog the fields to keep them down. In terms of residential land, some owners will even plant wildflowers to make it look as homey and inviting as possible!
As with home staging, you want every buyer to have the ability to picture himself using the property in its intended manner. That's difficult to do when there are eyesores and obstacles in the way.
When it comes to staging your land, you don't have a very wide margin of error. Keep it neat and clean or you'll turn away prospects right and left.
Once it's in top shape, hire a photographer to snap the pictures for your listing. You don't want to mow the grass on a Friday when the photographer isn't coming until the following Thursday!
Set Your Price
If you work with an online wholesale land buyer like Land Scouts, you'll never have to worry about setting a price on your land. These experts can provide a cash offer that's fair, reasonable and a great deal.
Another great thing about selling your land this way? There are zero fees and zero commissions to contend with. That means you get to pocket the entirety of your earnings!
You're also under no obligation to go forward with the transaction, though the speed and convenience of the deal are often reasons enough to do so. If you're ready to sign on a price, allow a registered agent to close the deal and get your unwanted land off your hands, this is the way to do so.
If you're selling via the local classifieds or on an online property portal, you'll have a little more homework to do. Set your property price too high and you'll scare off buyers. Set it too low and people will wonder if there's something wrong with the land.
This is where the difference between selling land and selling a home becomes obvious. When setting a price on a house, you have the price of nearby properties to help guide your decision. With land, there may not be other vacant lots in the area that are similar in size and scale to yours.
Take a look at what the land is officially valued at. Then, set a price based on your needs, taking into account how the number will affect buyers' interests.
The Option of Offering Financing
To get more eyes on your listing, consider offering financing services to the buyer.
This can make your lot even more enticing, as it can be difficult to obtain loans and financing for empty land. Banks are often hesitant because, in the event of an owner default, lots don't offer a great return on their investment
In this case, if you offer to let the buyer pay for the land in installments, it might make it more feasible for him to move forward. Make sure to work with a qualified real estate lawyer to work up the necessary paperwork.
Ask Your Neighbors
Before you go through the process of selling your land, why not talk to the people who own the properties next door to it?
In many cases, they'd love to extend their ownership over to your land but until now, they haven't had the chance to do so.
Reach out to them and let them know that you own the property. Inform them that you'll be selling the land soon and would love to give them first rights if they're interested.
If you're looking to sell land fast, throw in an offer at this point. For instance, mention the financing option or give them great terms to help make their decision an easy one.
Schedule Your Sale by the Season
Is it better to sell your land in the fall? What about the spring or the summer?
While people are making deals all year round, it's helpful to know that there is indeed a season in which you can demand slightly higher prices and have a more receptive audience.
According to the National Association of Realtors (NAR), prices for homes tend to rise to their highest point in the spring and early summer months. While this data centers on house sales, the same holds true for land. As you inch toward the fall, prices drop a little, though the reality is that if your lot is attractive enough, you'll be able to sell it at any time.
Use this data at your discretion, keeping in mind that if you list your land at a premium in the dead of winter, you could be sitting on it for longer than you'd like unless you lower your price to catch the eye of a buyer. Especially if you have the market cornered in your area, hold out until it gets warmer. You may be up against some stiff competition, but you'll be able to demand a higher price point.
Sell Your Land and Reclaim Your Sanity
If you're saddled with land you don't want or need, you know how much of a headache and burden it can be. From property taxes to upkeep, the headaches seem to never end.
Why hold onto it when it could be the answer to someone else's dream?
When you're ready to sell your land, you're now equipped with the know-how to do so. Your smartest move? Sell it to us and take back your peace of mind!
We offer quick, reasonable offers on land all around Florida. Ready to sell some land in Jacksonville? Let's work together on this next step to take that burden off your shoulders and put some cash in your pocket today.